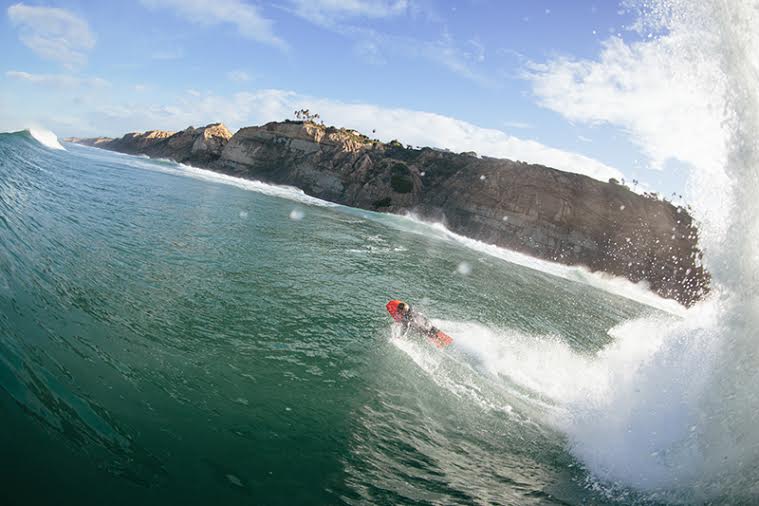 By Jack Beresford
Spring is my new favorite time of year for surf. Sure, winter has great surf…and summer is pretty awesome…but I think spring has them beat.
Spring is all about finding those rare gems – occasionally all to yourself. And there is NOTHING better in surfing than showing up at your local break to find it firing with nobody out.
Here in California, spring means wind swell (and, yes, frequently plenty of wind to go along with it). But we also get late-season norths and those first couple of south swells. Bottom line: there is typically no shortage of swell in the springtime. So if you know where to look at what conditions are going to be like, you shouldn't have any problem finding surf.
But it's more than swell that makes spring king. Spring means longer days and more potential surf time. As the sunrise creeps into the 5 o'clock hour, you can get at least a couple hours in before heading to work. And many guys forget to set their clocks earlier – or just don't want to – which results in lots of empty lineups at dawn. Then there's the evening session, which stretches past 8 p.m. later in the season. Done with dishes after dinner? Time for a few quick tubes before dark!
The best part of spring is its magical power to transform some of our more pedestrian beach breaks into perfect peaks. Perhaps it's the mix of swells but in spring, sandbars and channels appear where none existed before. Hopeless closeouts become makeable peelers. Extreme spring tides give life to once-a-year miracles.
The heaviest and cleanest I've ever seen Blacks was a Good Friday swell a few years back. It was breaking south of the parking lot and looked a little disorganized but a few of us paddled out anyway. Then the offshores kicked in and overhead waves started sucking off this freak sandbar at dead low tide. The lips were three feet thick. It broke like that two mornings in a row and then was gone – I haven't seen it like that since.
So with summer upon us, with its warm days and crowded beaches, most will be celebrating the change of season. I won't. I miss spring already.