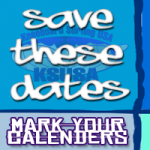 Kneeboard Surfing Related Events
As we work on rebuilding KSUSA and building the stoke for kneeboard competition and gatherings we share with you these upcoming events. We hope that you can join us for one or more of these.
WildCoast Dempsey Holder – September 10, 2016 – http://www.wildcoast.net/media-center/news/1216
The Dempsey Holder is an annual surf contest in Imperial Beach.  Its a fun low key event supporting a good cause.  They have supported kneeboarding by including a kneeboard division for the past several years.
Baja Gathering at Las Gaviotas – December 2016 – Come down for the day or the weekend. More details to come.
US Kneeboard Surfing Title – March 10, 2017 – Oceanside Harbor
This will be the first contest hosted by KSUSA as we start to rebuild under new leadership.
Kneeboard Surfing World Titles – September 2017 – Cantabria, Spain
If you've ever dreamed of surfing the north coast of Spain, or the beaches of France this is a trip you don't want to miss.  The World Titles is always a good time, but this venue should be something special.