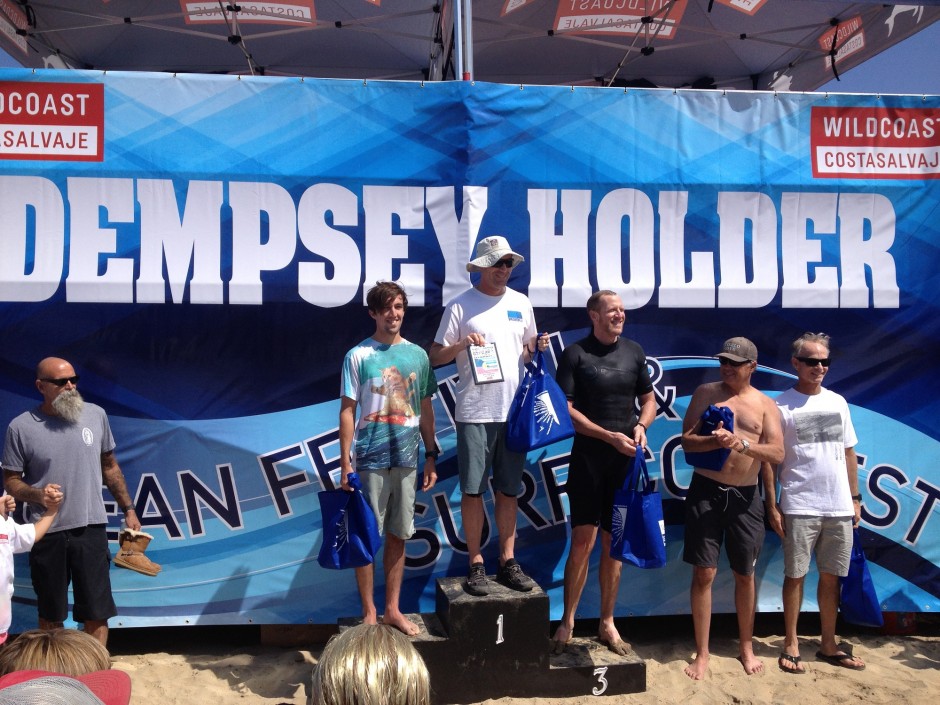 The 13th Annual WildCoast Dempsey Holder Ocean Festival and Surf Contest was held in Imperial Beach, CA this weekend.  WildCoast has been generously including a kneeboard division for about five years.  This event, which honors legendary Imperial Beach surfer and lifeguard Dempsey Holder, celebrates the local heritage of surf lifestyle and coastal stewardship of San Diego County network of Marine Protected Areas (MPAs).
Congratulations to Jack Beresford for his win in the kneeboard division in challenging conditions.  Jack's ability to find waves with scoring potential and finish maneuvers in bumpy onshore conditions served him well this day.  Sam Coyne was challenging Jack for the lead but had trouble sticking the landing for a backup score.  Brad Colwell got caught with an interference call, while Henry, Casey, and Tom did their best to give the leaders a run for their money.
Kneeboard Division Finalists
Jack Beresford
Sam Coyne
Henry Laufenberg
Casey Patelsky
Brad Colwell
Tom Fish
Also competing in preliminary heats were Hunter Johnson, Jeff Wallis, Alex Pena, Randy Morris, Paul Devoy, Leonard Miller, Joe Coyne.
2016 Dempsey Holder Kneeboard Highlights by Robb Masser
Photo Gallery – Surf photos by Ken Johnson