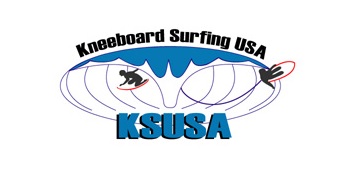 FOR IMMEDIATE RELEASE
Jack Beresford, Kneeboard Surfing USA
Tel: 619-341-1091, jackberesfordpr@gmail.com
U.S. Kneeboard Surfing Titles to be held in Oceanside March 10
Premier Kneeboarding Event Will Serve as Qualifier for US Team Headed to Spain
Oceanside, CA (December 27, 2016) – The 2017 US Kneeboard Titles and Festival is returning to Oceanside, CA for the first time since 2008.  The event, which marks the 12th KSUSA Titles, will be held on March 10 at Oceanside Harbor.
One of the premier Kneeboarding events in the world, the KSUSA Kneeboard Surfing Titles attracts an international field with some of the sport's top competitors.  Kneeboarders will face off at Oceanside Harbor's South Jetty – competing for titles and a chance to represent the U.S. at the World Kneeboard Titles to be held in Cantabria, Spain in September 2017.
Heats will begin each day at 7 a.m. weather and waves permitting.  To enter the contest visit:  www.ksusa.org.
A pre-event gathering will be held Thursday, March 9 at Dominic's Restaurant at Oceanside Harbor starting at 6 p.m.  Also, a trophy presentation and raffle will be held at Dominic's immediately following the conclusion of the competition.
Premier sponsors of the Kneeboard Surfing U.S. Championships include: Dominic's Italian Restaurant, Freeline Design, Flashpoint/Hart Design, Parkes Australia, Surf Tours Nicaragua, and True Wetsuits.
Event sponsors include: Bolsa Clothing, Clairemont Surf Shop, Dangerclose Products GoPro Handles, Jeffrey Ommen Photography, Joel Mayer Pro Surf Photography, Kai Shots/Amanda Taylor, Kneelo Nation, Kona Hut Coffee House, Larry Block Enterprises, Legless.tv, Manchester Grand Hyatt San Diego, Sea Craft Supply Co./Yucca Fins, Smith Optics, Stay Covered, Surf Systems/Cove Pads, Tidelines Tide Calendars, Tide has Turned, Trimco, Tropical Exotic Hardwood, Victory Koredry, and Viper Surfing Fins.
Established in 2003, Kneeboard Surfing USA is dedicated to promoting the sport of Kneeboard Surfing through competitions, kneelo gatherings and other activities. During that time, KSUSA has hosted 11 US titles and one world championship.
###