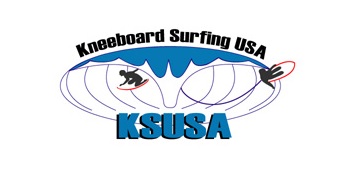 FOR IMMEDIATE RELEASE
Jack Beresford, Kneeboard Surfing USA
Huntington Beach's Tom Backer Wins U.S. Kneeboard Surfing Titles
Oceanside, CA (March 10, 2017) – So much for a home-field advantage.  Huntington Beach's Tom Backer led an impressive display by Orange County kneeboarders winning the Kneeboard Surfing USA championship on March 10 at Oceanside Harbor's South Jetty.
San Diego-area kneeriders have mostly dominated the last four KSUSA titles – all held at Huntington Beach pier.  But Backer and the Orange County crew made Oceanside Harbor their home with their best showing in years.  Competitors enjoyed glassy, shoulder-high waves and summer-like conditions.  In addition to Backer's win in the open division, OC kneeriders Eric Peterson and Sean Noone won the AAA and AA division finals respectively.
It was Backer's second KSUSA Title.  His first was in 2008 – the last time the event was held at Oceanside Harbor.
Riding a 5'8 Blast Stub Vector, Backer held off an impressive charge by Sam Coyne, Pat Evans, and Henry Laufenberg in the 30-minute open final that saw several good exchanges in the early going.  On his third wave, Backer found a clean right and went completely vertical, which earned a 7.93 from the judges.  Coyne surfed aggressively as he had throughout the event but in the final minutes couldn't find the wave he needed to match Backer's high score.  When it was over, Backer's two wave total of 15.00 gave him a narrow edge over Coyne's 13.76.  Evans was awarded third place and Laufenberg finished a very respectable fourth.
One of the premier kneeboarding events in the world, the KSUSA Titles attracted an international field with 60 competitors coming from as far as Japan and Italy.  Next up, some of the top finishers will participate as part of the U.S. team traveling to Cantabria, Spain in September 2017 for the Kneeboard Surfing World Titles.
Final Results:
Open Division: 1. Tom Backer, 2. Sam Coyne, 3. Pat Evans, 4. Henry Laufenberg
AAA: 1. Eric Peterson, 2. Chris Linn, 3. Roger Hughes, 4. Darren Kerr
AA: 1. Sean Noone, 2. Tom Caraisco, 3. Paul Devoy, 4. Michael Tieger
Premier sponsors of the Kneeboard Surfing U.S. Championships include: Dominic's Italian Restaurant, Freeline Design, Hart Design-Flashpoint Surfing, Parkes Australia, Surf Tours Nicaragua, and True Wetsuits.
Event sponsors include: Bird's Surf Shed, Bolsa Clothing, Clairemont Surf Shop, Cobian, Dangerclose Products GoPro Handles, Goldenwest Goods, Grand Hyatt, Jeffrey Ommen Photography, Joel Mayer Pro Surf Photography, Kai Shots/Joe and Amanda Taylor, Kneelo Nation, Kona Hut Coffee House, Larry Block Enterprises, Legless.tv, Robert Bradford, Sea Craft Supply Co/Yucca Fins., Smith Optics, Stay Covered, Stonefish Skegs, Surf Systems-Cove Pads, Tidelines Tide Calendars, Tide has Turned, Trimco, Tropical Exotic Hardwoods, Victory Koredry, and Viper Surfing Fins.
Established in 2003, Kneeboard Surfing USA is dedicated to promoting the sport of Kneeboard Surfing through competitions, kneelo gatherings and other activities. During that time, KSUSA has hosted 12 U.S. titles and one world championship.
###