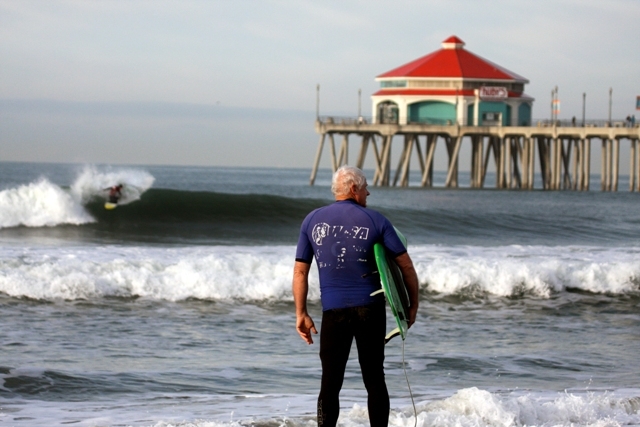 John Mel, kneeboard surfer, shaper, and Santa Cruz icon has been huge supporter of KSUSA and every KSUSA event since our founding.  John was instrumental in helping KSUSA to hosts events at his home breaks in Santa Cruz, including the 2007 World Titles.  John is also a competitor and former world champion in his age group.
Be sure to visit Freeline Design Surf Shop in Santa Cruz whenever you're in town and talk to John about your next board.  Visit the Freeline web site http://www.freelinesurf.com/
We are honored to have John Mel and Freeline Design back as a premier sponsor for the 2017 US Kneeboard Titles.
---
John Mel – Freeline Design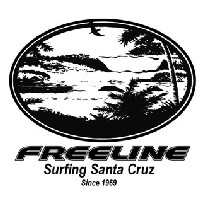 KSUSA recently caught up with John Mel in Hawaii to hear about the recent Icons of Foam shape-off held in Santa Cruz.
KSUSA: Congratulations John on being recognized and honored at the Boardroom International Surfboard Show in their annual Icons of Foam shape-off. Can you tell us a little about this event and who the shapers were?
John: This event was the latest version of the gathering/trade show that is called The Boardroom, formally called The Sacred Craft. I think this was the fifteenth one they've had. I was very honored to be chosen given the previous recipients and the many talented shapers up here. Shapers that we chose to replicate my board were: Ashley Lloyd (first woman shaper ever I think), Kalu Coletta (second generation shaper), Michel Junod, Ward Coffee (previous winner of the Haut shape off), Ryan Lovelace (winner of the Gerry Lopez shape off) and the eventual winner Nick
Palandrini.
KSUSA: Please describe the board you chose for the shapers to try and replicate and why you chose that board.
John: I chose an early 1980's kneeboard with nose channels to give them all a challenge. I heard that Nick Palandrini had been prowling around the shop looking at the old boards we have displayed so I think he had a clue. He did a great job. I was lucky enough to have the help of two other shapers to do the judging- Marc Andrini and John Moore. A good time was had by all.
KSUSA: Thank you John!
John Mel featured in Surfline article
Here is Nick's Bio, courtesy of http://www.boardroomshow.com/
Nick Palandrani – Source Surfboards is and has always been about hand-shaped surfboards. Nick is a one- man operation with an insane work ethic and a great appreciation for all of his loyal customers. Quality is his top priority and he understand the importance of building a surfboard the right way. For this reason, Nick only trusts his glasswork to the Santa Cruz Board Builders Guild. Doug Fletcher and Dave Aronovici are the best in the business and their incredible work compliments my shapes. In 2012, Nick introduced a certificate of authenticity, which is now included with the sale of every board. This document certifies that each Source surfboard is 100% hand-shaped and built out of Santa Cruz, Calif. His passion is to continue the tradition of hand-shaped boards while keeping the artistic side of shaping alive.